Developing Your Hockey Talents
North Legacy Hockey has spent the last few years training Alberta's youth to be masters on the ice, and we believe our success stems from our triple focus on exercise, teambuilding, and proper nutrition.
Physical abilities aren't the only things we work to develop at North Legacy Hockey, as we also believe in helping our students build the true key to success—character. Our academy students will understand all the values that hockey has represented to Canadians for generations, including teamwork, perseverance, integrity, and sportsmanship.
01
Development
Hockey is one of the most physically demanding sports and to make sure our students are able to reach their goals, they have to be in top shape to outplay their opponents. Whether it's skating laps on the ice or working out in a gym, you'll be prepared to play from puck-drop to final buzzer.
02
Team Building
Everyone wants to be like Wayne Gretzky and stand out from the crowd, but you can only get those Ws by working together with your teammates and becoming a single unit. Whether they work together in the future or go their own separate ways to greatness, our students will learn how to bond with their teammates and coaching staff.
03
Character
Physical fitness is critical to our students' achievements, but all the workouts in the world won't help if they don't provide their bodies with the vital fuel they need. Our nutrionists will work with each student to create a diet plan to maximize their physical health and fuel their journeys to the big leagues.
"What levels do you offer training at?"
We offer play and development at gold and silver competition levels.
"How many tournaments do you compete in?"
Our teams compete in 2-3 spring hockey tournaments throughout western Canada.
"How are teams formed?"
Teams are formed by birth year.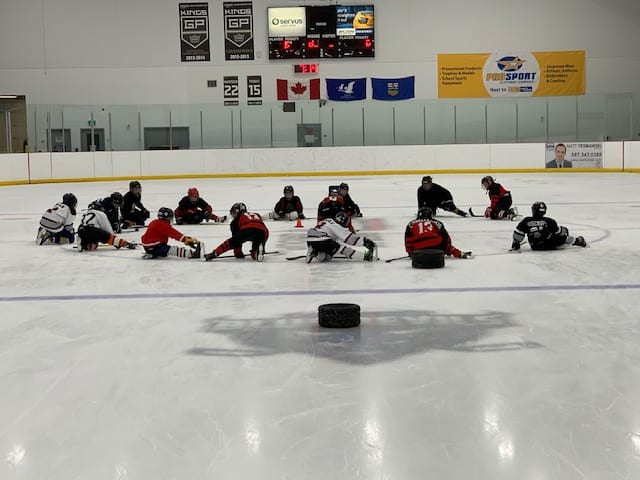 Inquire about upcoming camps/programs today!